Hello Everyone !
GFI LanGuard is a network audit and patch management solution that helps user to easily manage and maintain end point protection every devices within Local Area Network. It Offer the IT administrator to scan the computer and server on the network to detect and resolve the security threats. It supports windows, Mac, Linux computer and mobile device offers vulnerability assessment, patch management, and network Audit. It has a check database to identify the system and network weakness. It uses the top 20 vulnerability guidelines OVAL, CVS, SANS etc.. source
GFI LanGuard uses the database server to store the the information from security audit and remediation. It can be any of the both SQL Server Express 2008 R2 or later | SQL Server 2008 R2 or later.
GFI LanGuard is available both as a licensed product for large network and also as a free full featured version scanning up-to 5 IP addresses.
Download
You need to create a account to download GFI LanGuard and it will send you a key in your mail.
System Requirements
system requires for 1 to 100 computers, Processor –> 2GHz Dual core , Physical storage –> 5 GB , RAM –> 2GB, Network bandwidth –> 1544 kbps
Operating System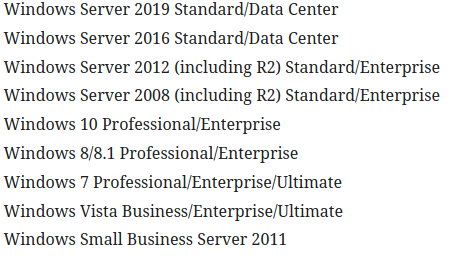 Installation
Launch The GFI LanGuard Installer. Popup will show select the language and click on next.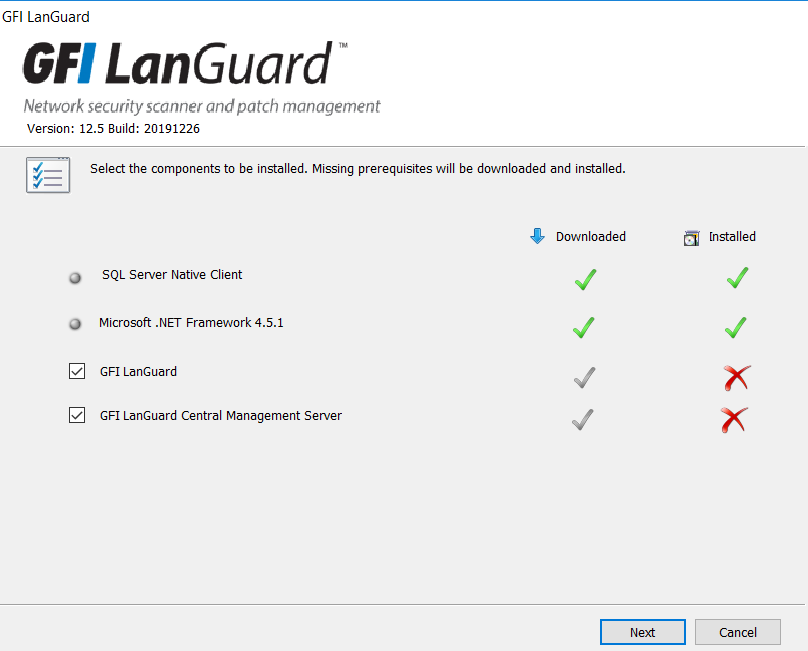 Select GFI LanGuard and click Next. The installation will automatically download and install any missing components.
Fill the detail username password that used when register for download GFI LanGuard and click on sync it will automatic detect the license key, if you don't have account or license key then signup here.
Or you can manually enter the license key.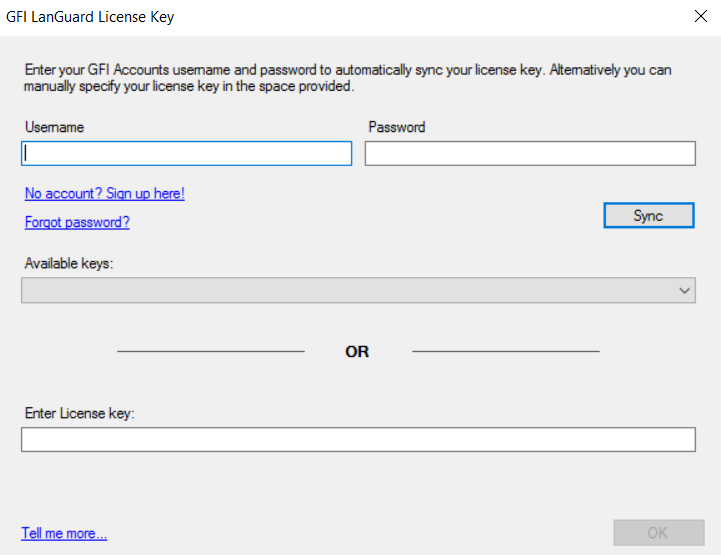 In the Database server configuration it will detect the server name and SQL database name if you have SQL server installed in your system.
Provide the SQL server authentication or use the windows Authentication.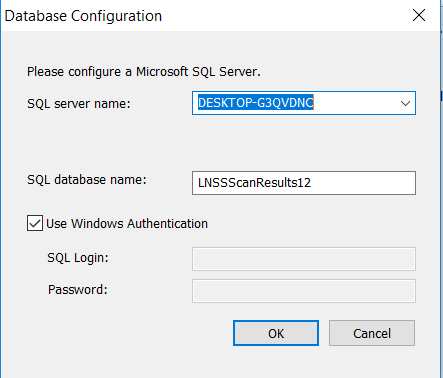 In the Gfi Languard a welcome popup will show click on next.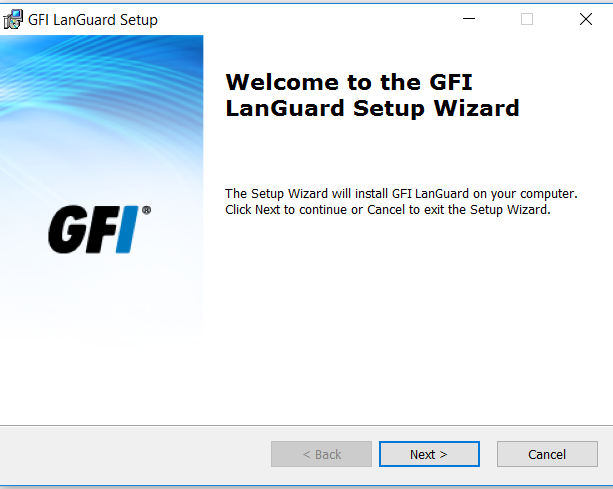 In the License agreement screen read the license agreement and select I accept the terms in the License Agreement and click Next
Attendant service credentials Enter the Administrative credentials and password and click on Next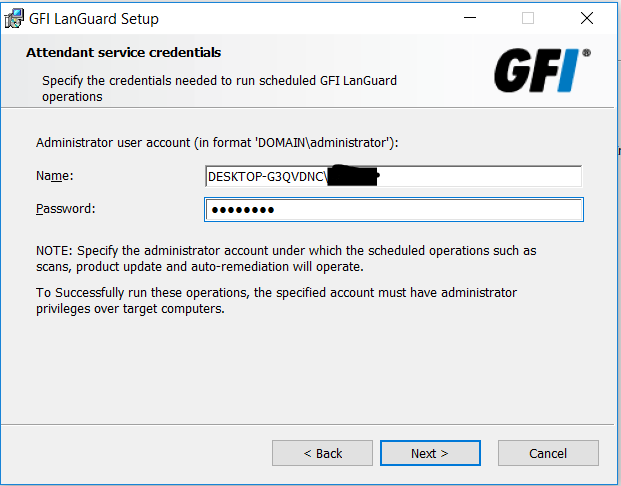 Click next to install to the default folder or change to choose another.
Click Install the final GFI Languard installation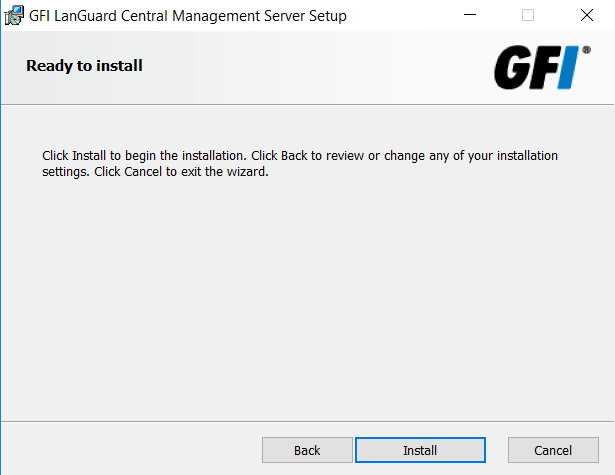 GFI languard Installation complete click finish and launch it.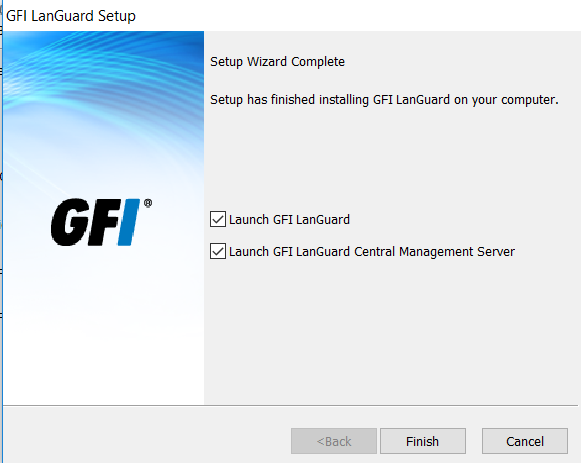 Launch the GFI LanGuard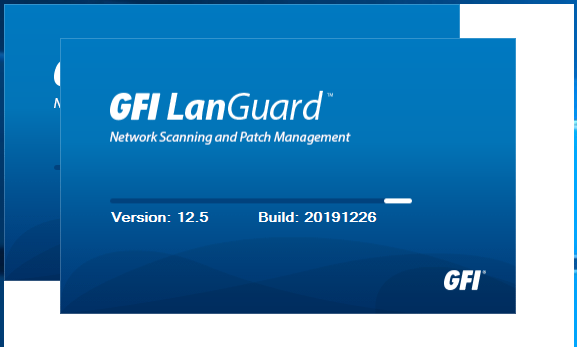 GFI Languard Interface Now its ready to scan the target.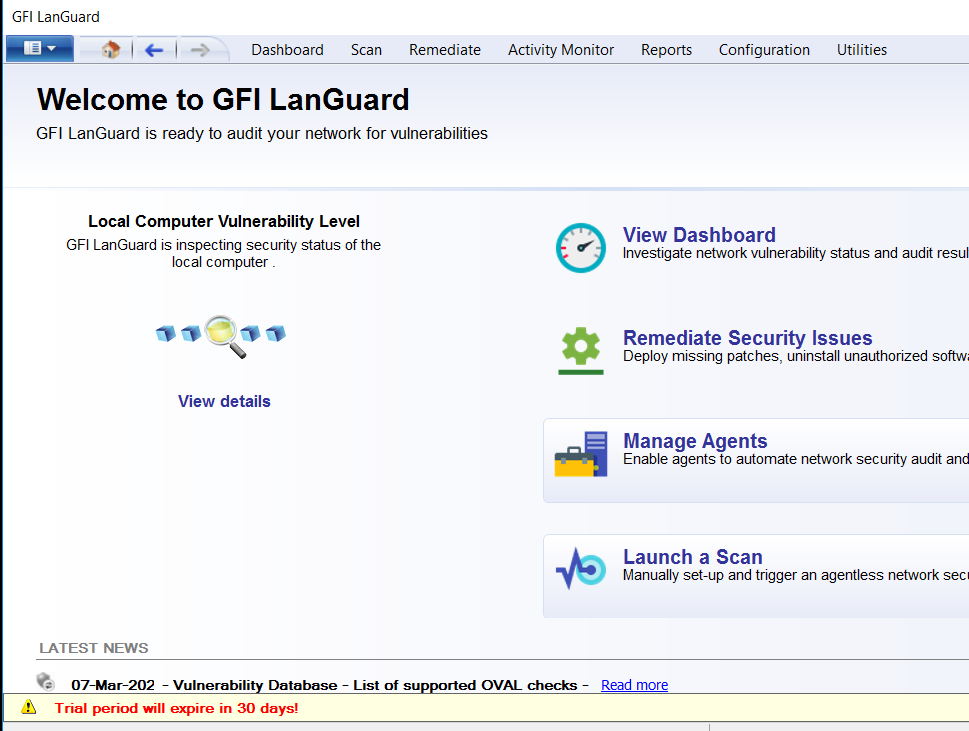 Thanks For Reading.
Follow us on LinkedIn , Facebook, Twitter